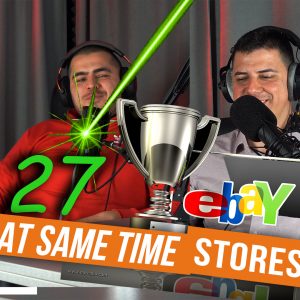 In this podcast episode, you will learn how to manage more than one, two, or three eBay stores because Mayan is here with his journey in dropshipping and 27 stores on eBay.
He told me about his story with dropshipping, how he started and how gets there where he is now. He also said that no one could manage so many stores alone, everyone even with five stores, needs help, and precisely that is the team he is working with.
Managing 27 stores are managing the whole process and the people with who you are working. Everything needs time and to be done slowly. Dropshipping is a model which you should do with a lot of patience.